Tips to ride-hail security - Uber
Since the inception of San Francisco based mobile app ride hailing company Uber in 2009, several companies such as Lyft (USA), Ola (India), Grab Taxi (Asia) Didi Chuxing (China), and Cabify (Spain) have followed suit, many of which who are making quite an impact in the industry.
Regardless of the company though, one of the main concerns of passengers and drivers alike is safety, a topic very much on the mind of Charlotte Serres, Ubers head of safety and compliance in Latin America, the company's fastest growing region.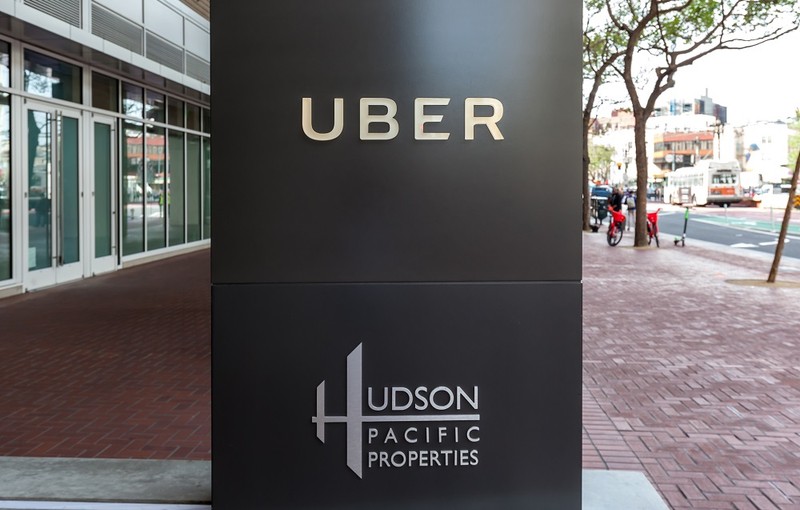 Uber headquarters, San Francisco USA (source: Shutterstock)
"Among the Uber features and procedures aimed at upholding safety and security are: Trusted Contacts, Call 911, 24/7 Support, Risky Trip Blocking, Inappropriate Message Detection, Internal Chat/Call Anonymity, Insurance Coverage, and our Collaboration with Authorities," Ms. Serres told Global Fleet when questioned about Uber's differentiating factor.
Trusted contacts:
Users and driver partners can easily share app requested trips with their contacts and set up preferences. They can establish up to five trusted contacts with whom to share their trips regularly and, for example, define if they want to share all their trips or only those that occur at night.
Call 911:
This button gives driver partners the option to connect directly to local emergency authorities through the app in case of an emergency. By pressing the button, the application shows the current location and travel information so that the user or driver can share it quickly with the local authority.
24/7 Support:
The company has a support team, 24 hours a day, 7 days a week, to respond to reports that are made through the app (e.g. forgotten object, road incident, or in the case of greater emergencies).
Risky Trip Blocking:
Through automated algorithms, Ms. Serres stated that Uber blocks certain trips of possible risk to the user or the driver partner through a technology of autonomous learning. This technology was developed by a team of scientists, researchers, engineers and experts aimed at foreseeing and reducing the likelihood of risky incidents.
Inappropriate Message Detection:
As established by the Uber Community Guidelines, any behavior that implies violence, sexual conduct, harassment or discrimination when using the app will result in a loss of access to the account. This also applies to what is said via text messages in the in-app chat through automatic detection.
Internal Chat/Call Anonymity:
In order for both drivers and users to communicate without having to reveal personal information, such as their telephone number, they can use an internal chat. Calls made from the application do not show the telephone number of any of the parties, said the executive.
Insurance Coverage:
All vehicle occupants – in Mexico - are insured during trips when they are connected to the Uber application, provided that the driver has ERT (local transporter insurance) which provides protection when not connected to the application.
In terms of Collaborating with Authorities, Ms. Serres finalized by saying that Uber does share information about trips requested through the application whenever relevant law enforcement authorities provide the company with an official request during a criminal investigation.